Optical Services
Optical Shop
Offering the Latest Styles in Eyeglasses and Sunglasses
Rock Hill Optical Services offers a large variety of eyeglasses, sunglasses, contact lenses, lens care supplies, and low-vision aids. Our staff will work with you to ensure that your glasses provide the comfort and fit that you need. Additionally, our staff also offers training in the insertion and removal of contact lenses, as well as their care and maintenance.
We are a Full-Service Optical Shop
Featuring Varilux Progressive lenses
Silhouette rimless frames
All the latest styles in frames for women, men, and children
We accept VSP, EYE-MED insurance
Conveniently Located within Our Offices
Rock Hill Optical Services are conveniently located inside both of the Rock Hill Eye Center's Rock Hill and Fort Mill locations. This offers patients a convenient way to fill their eyeglasses prescriptions, a wonderful selection of eyewear to fit their style, and a seamless interaction with their eye doctors to ensure patients get the best outcomes and quality of care.
To speak with someone in our optical department, please call: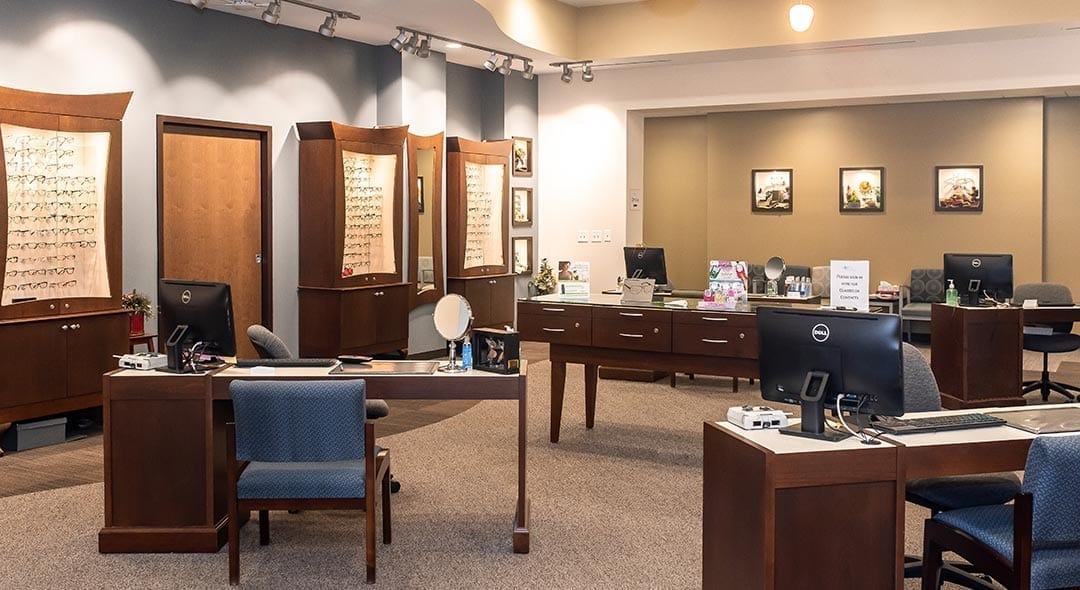 Information
Additional Optical Services
Glasses
We offer a large variety and all of the latest styles in eyeglasses, sunglasses, reading glasses and multifocal lenses.
Contacts
We'll recommend the best option for your eyes from our large selection of contact lenses.
Have a Question?
Talk to our Staff
If this is a medical emergency, please call 911 or go to the nearest emergency room. Please allow 24-48 business hours to be contacted regarding your appointment request. We look forward to seeing you soon.